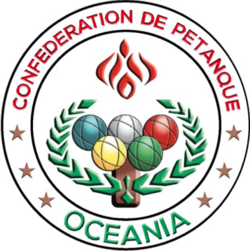 Legal representatives:
Jean Christian Lerandy, President of the Confederation and director of publication
Michel Hamblin, member of the CPO Board of Directors in charge of IT
with the kind permission of the Fédération Internationale de Pétanque & Jeu Provençal for the federal logos, administrative documents & various regulations as well as for part of the iconography & photography.
If you have any questions about the CPO, you can email us at

This email address is being protected from spambots. You need JavaScript enabled to view it.
Hosting
The company providing the hosting of the site is Infomaniak Network SA, whose registered office is located at 26 avenue de la Praille - 1227 Carouge / Geneva - Switzerland.
Processing of personal data
Personal data concerning the user is intended for the FIPJP.
The user has the right to rectify personal data communicated when he/she appears on the content or images of the site oceaniapetanque.com. He can rectify his data by contacting the webmaster at the following address

This email address is being protected from spambots. You need JavaScript enabled to view it.
Users of and visitors to websites may not set up a hyperlink or link to the oceaniapetanque.com website without the express prior authorisation of the website operator. They must send their request by email to the attention of the CPO webmaster.
Copyright 2021 - Confederation Petanque Oceania